Customized content based on user preferences for a more engaging experience. Push notifications keep users informed about breaking news without searching. A User-friendly interface simplifies news discovery and consumption. Easy sharing on social media fosters information sharing. Reduces paper waste and supports eco-friendliness. Custom features set your app apart for a distinct experience.
Features
Ionic 7 Capacitor Angular
Android + iOS
Full App Solution
Laravel Backend
UserApp & Admin Panel
Multi Languages
RTL & LTR Supported
Push Notifications
User registration and login
Categories and topics
User-friendly UI/UX design
Card-based layout
News articles
Detailed article
Option to save articles
Share articles via social media
Bookmarking
Search and Discovery
Commenting on articles
Dark mode/light mode
Multi-language support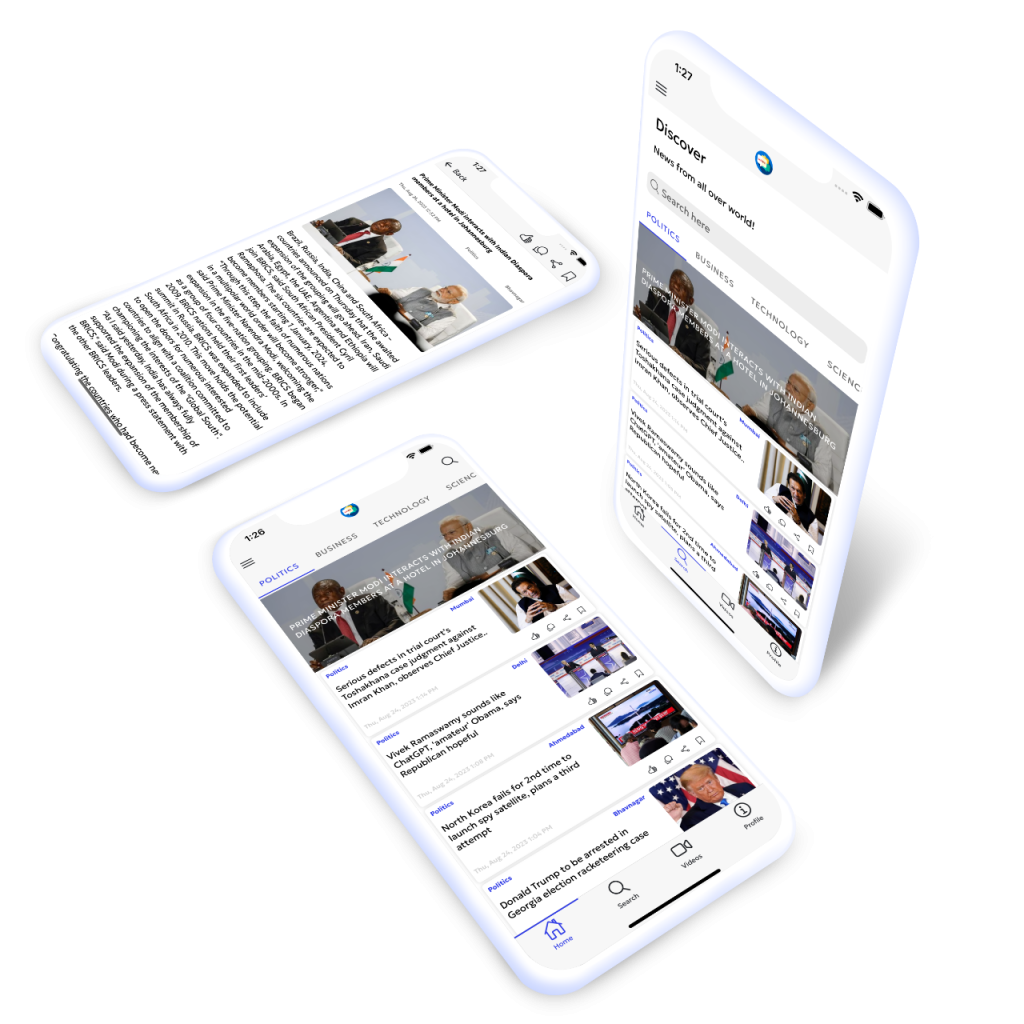 Personalized Content: Users can receive news tailored to their interests, making the reading experience more engaging and relevant.

Effortless Access: With push notifications, users can stay updated on breaking news without actively searching for updates.

Convenient Browsing: The app's intuitive user interface allows users to browse and consume news easily, even on mobile devices.

Offline Reading: Downloaded articles enable users to read news even when they're offline, enhancing accessibility.

Time Efficiency: Users can quickly discover articles relevant to their interests using the app's search and trending sections.

Social Sharing: Sharing news on social media directly from the app facilitates easy sharing of information with friends and followers.

Tailored Experience: Dark mode, font adjustments, and other customization options cater to individual preferences, enhancing user comfort.

Location-Based News: Localized news sources and content keep users informed about events and developments in their vicinity.

Data Security: Secure authentication and data encryption ensure user information and preferences are kept confidential.

Engagement Insights: Analytics help app owners understand user behavior, enabling them to improve the app based on usage patterns.

Monetization Options: In-app advertisements and premium subscription models can generate revenue to sustain the app's development and maintenance.

Enhanced Accessibility: Features like voice commands and accessibility settings make the app usable for a wider range of users, including those with disabilities.

Direct Interaction: Commenting, upvoting/downvoting, and sharing features promote interaction and discussion among users.

Savings on Print Media: Users can save money on traditional newspapers or magazines as they access news digitally.

Environmental Impact: Digital news consumption reduces paper waste, contributing to a more sustainable environment.

Flexibility and Agility: A custom app allows you to adapt quickly to changing user needs and technological advancements.

Branding and Recognition: A well-designed app can enhance your brand's visibility and reputation in the digital space.

Unique Features: Custom apps can include innovative features that set your app apart from generic news platforms.