Looking to build your own chat app for Android & iOS? Look no further! ChatVet is your go-to template, packed with powerful features to create a stunning chat app in no time. Crafted with a user-friendly interface, ChatVet ensures a seamless chatting experience for your users. They'll love navigating through the app effortlessly! Unleash Your Chatting Potential with ChatVet – The Ultimate Android & iOS Chat App Template!
Features
Ionic 7 Capacitor and Angular
30+ screens
Tested on both Android + iOS
Fully Responsive Mobile App
Full App Template
Clean & Optimized Code
Welcome Screen
Auth Screen
Login & Register Screen
Sleep Mode Auth
Reset Password Screen
Slide Tabs
Skeleton Screens
Messages & Chat List
Groups List
Status Modals
Audio & Video Call
Chat Attachment Modals (Location, Contacts, Images, Files Etc)
Chats Settings & Profiles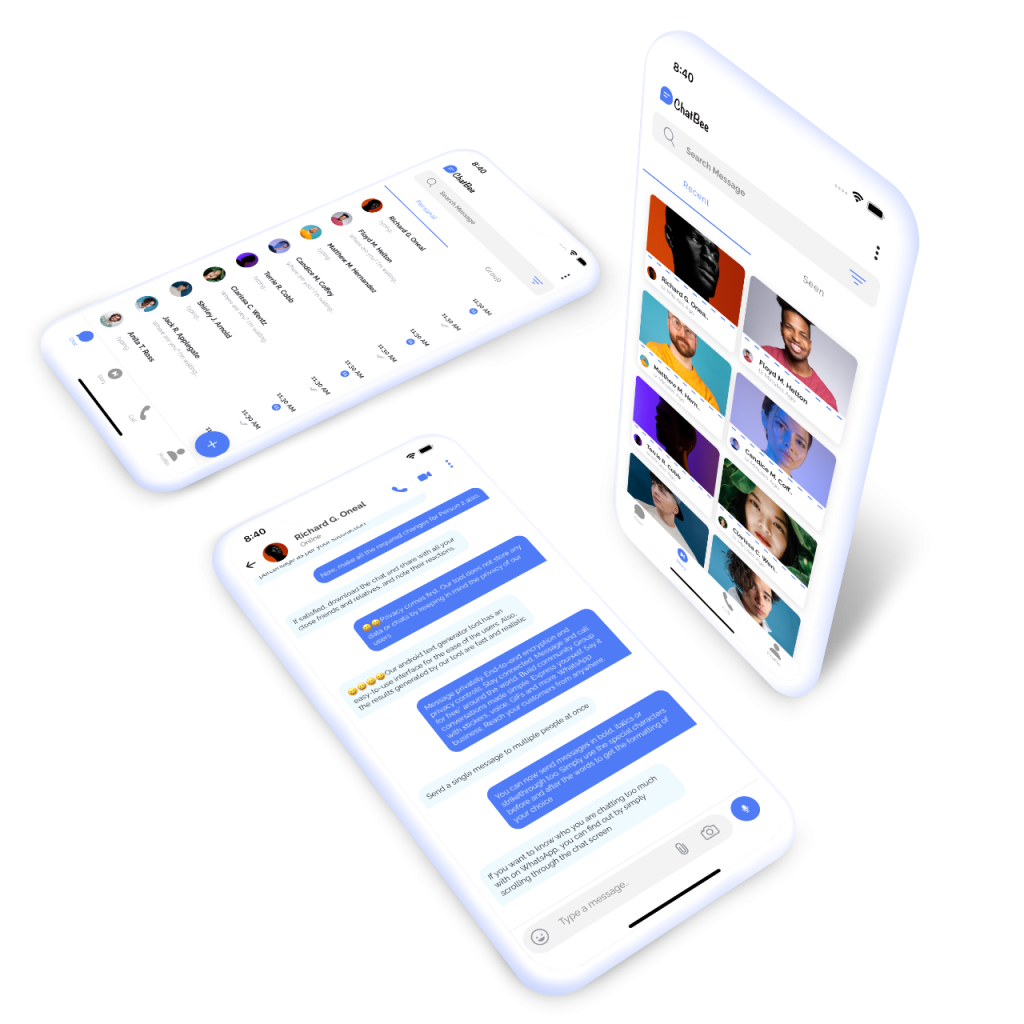 📱 Seamless UI/UX: Crafted with a user-friendly interface, ChatX ensures a seamless chatting experience for your users. They'll love navigating through the app effortlessly!
💬 Real-time Messaging: Enable lightning-fast real-time messaging to keep conversations flowing smoothly. Your users will stay engaged and connected at all times.
🔒 Secure & Private: Prioritize your users' privacy with end-to-end encryption. ChatX ensures that messages remain secure and confidential, fostering trust among your users.
🎨 Customizable Design: Tailor the app's look and feel to match your brand or preferred theme. With ChatX, you have the freedom to create a unique and visually appealing chat app.
🌐 Cloud Sync: Enable seamless synchronization across devices with cloud integration. Users can access their chats from any Android device with ease.
📷 Media Sharing: Let users share their favorite photos and videos effortlessly. ChatX supports media sharing to make conversations more interactive and engaging.
👥 Group Chats: Foster a sense of community with group chat functionality. Users can create groups, invite friends, and enjoy chatting together.
📅 Message Scheduling: Enhance user experience with message scheduling. Your users can plan messages in advance, ensuring important reminders are never missed.
💡 Notifications: Keep users informed and engaged with push notifications. Users will receive alerts about new messages, even when the app is not open.
⚙️ Easy Integration: ChatX comes with well-documented code and easy-to-integrate APIs, making it a breeze to build your chat app and customize it according to your needs.
🚀 Fast Deployment: Launch your chat app in record time with ChatX. It's pre-built features and simple setup will save you valuable development hours.
Don't miss out on the chance to create an impressive chat app for Android. Get ChatX now and embark on your app-building journey today!