CoinPulse lets you personalize your crypto experience, focusing on the features that matter most to you. Build and manage your unique crypto portfolio, effortlessly tracking your investments in real time. Enjoy an intuitive interface, making crypto trading and management easy for all users. now save 100+ development hours with the best price.
Features
Ionic 7 Capacitor and Angular
30+ screens
Tested on both Android + iOS
Fully Responsive Mobile App
Full App Template
Clean & Optimized Code
Welcome Screen
Buy/Sell Cryptocurrencies
Portfolio Management
News and Market Updates
Crypto Education
Transaction History
Security Features
Settings and Preferences
Customer Support
User-Friendly Interface
Chart Analytics
Smart Alerts
Many more.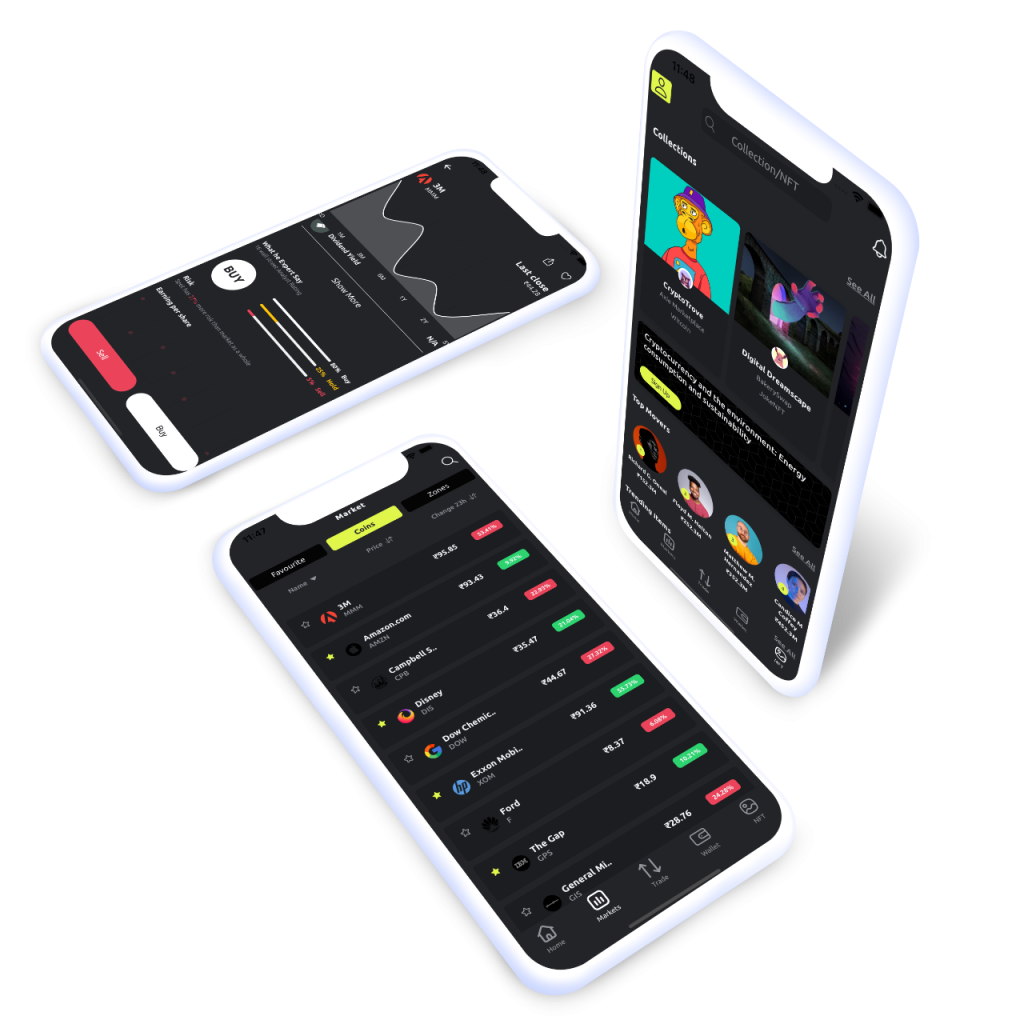 Introduction

Brief overview of the app's purpose and functionality.
Explanation of how the app helps users with their cryptocurrency activities.

Dashboard

Overview of the user's cryptocurrency portfolio.
Real-time market data and price trends of popular cryptocurrencies.
Charts and graphs showing portfolio performance over time.

Wallet

Secure digital wallets for various cryptocurrencies.
Option to generate new wallet addresses.
Ability to send, receive, and store cryptocurrencies.

Buy/Sell Cryptocurrencies

Integration with popular exchanges to facilitate buying and selling of cryptocurrencies.
Order placement and tracking functionality.

Portfolio Management

Tools to track and manage cryptocurrency investments.
Performance analysis and profit/loss calculations.
Customizable alerts for price changes and market movements.

News and Market Updates

Real-time news articles and updates related to the cryptocurrency market.
Notifications for significant market events and trends.

Crypto Education

Resources to educate users about cryptocurrencies and blockchain technology.
Tutorials and guides for beginners.

Transaction History

A comprehensive log of all past cryptocurrency transactions.
Filter and search options for easy access to specific transactions.

Security Features

Explanation of the app's security measures, such as two-factor authentication and encryption.
Tips for keeping user accounts and cryptocurrencies safe.

Settings and Preferences

Personalization options for the app's interface.
Account settings, password changes, and notification preferences.

Customer Support

Contact information for customer support and assistance.
Frequently Asked Questions (FAQs) section.

Legal Disclaimer

Important legal information and terms of use for the app.
Risk warning regarding cryptocurrency investments.

App Updates and Version History

Information about the latest app updates and improvements.

About the App

Details about the development team and the app's mission.
Acknowledgments and credits.
Remember that the content can vary based on the specific features and target audience of your crypto app. It's essential to provide clear and concise information while ensuring the app is user-friendly and secure.