Tailored recommendations and user profiles make shopping more relevant to individual preferences, increasing customer satisfaction and sales. Built-in payment gateways and data encryption ensure safe and secure online transactions, fostering customer trust. Push notifications, banners, and featured collections keep users engaged, promoting brand loyalty and repeat purchases.
Features
Ionic 7 Capacitor & Angular
Android + iOS
Full App Solution
Laravel Backend
Single Vendor Solution
User App & Admin Panel
Multiple Payments
RTL & LTR Direction
Multi-Currency
Multi Languages
Push Notification
Mail Settings
OTP Verification
Offers & Promo Codes
Taxations & Discounts
Dynamic Contents
Reviews & Ratings
Personalized Recommendations
SMS Gateway
Order Tracking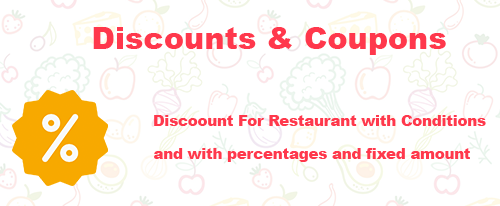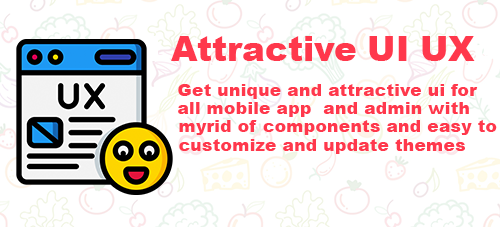 Product Content:
High-Quality Images: Showcase products with clear, high-resolution images from different angles.
Descriptions: Provide detailed and accurate product descriptions that highlight features, benefits, and specifications.
Pricing: Display clear and competitive pricing for each product.
Availability: Indicate whether the product is in stock or available for pre-order.
Sizes and Variants: Specify available sizes, colors, or other variants for each product.
Reviews and Ratings: Feature user-generated reviews and ratings to build trust and credibility.
Related Products: Recommend related or complementary products to encourage upselling.
Category and Navigation Content:
Category Names: Create clear and concise category names that accurately represent the product groups.
Category Images: Use appealing visuals to represent each product category.
Category Descriptions: Provide brief descriptions that explain the types of products within each category.
Featured Products: Highlight select products on the homepage or within specific categories to attract attention.
Promotional Content:
Banner Images: Use eye-catching banners to promote ongoing sales, new arrivals, or special offers.
Promo Codes: Display any current promo codes or discounts prominently.
Limited-Time Offers: Create a sense of urgency by showcasing limited-time deals.
Featured Collections: Curate collections of products based on themes, seasons, or trends.
User-Generated Content:
Customer Reviews: Showcase authentic user reviews and ratings to help shoppers make informed decisions.
User-Submitted Photos: Allow customers to submit photos of themselves using your products.
Testimonials: Share positive feedback from satisfied customers.
Educational Content:
How-to Guides: Provide guides or videos that explain how to use or assemble your products.
Sizing Guides: Help customers choose the right size by offering size charts and fitting tips.
About and Contact Content:
About Us: Share your brand story, values, and mission to connect with customers.
Contact Information: Provide various ways for customers to reach your customer support team.
Policy Content:
Return and Refund Policy: Clearly outline your policy for returns, exchanges, and refunds.
Shipping Information: Provide details about shipping times, methods, and costs.
Privacy Policy: Explain how customer data is collected, used, and protected.
Social Media and Community Content:
Social Media Links: Include links to your social media profiles for customers to follow and engage with you.
Blog Posts: If you have a blog, share relevant articles about your products, industry trends, or tips.
Interactive Content:
Quizzes: Create interactive quizzes to help customers find the perfect product based on their preferences.
Wishlist: Allow users to create and save wishlists for future purchases.
User Account Content:
Order History: Provide users with access to their order history and status.
Personal Information: Let users manage their profiles, addresses, and payment methods.