Stay informed with our custom news app that brings you the latest updates, tailored just for you. Whether it's breaking news, sports, tech, entertainment, or politics, we've got you covered! Choose your favorite topics and get a curated feed that matches your interests. Get real-time notifications for critical events as they happen.
Features
Ionic 7 Capacitor & Angular
Android + iOS
Fully Functional Template
Optimised & Clean Code
40+ Layouts
News App Template
Personalized News Feed
Breaking News Alerts
Trending Topics
Categories and Topics
User Profiles
Search Functionality
Social Media Integration
Multilingual Support
Source Credibility
Bookmarking and Read Later
Multimedia Support
Commenting and Discussion
Live Streaming
Customizable Notifications
Accessibility Features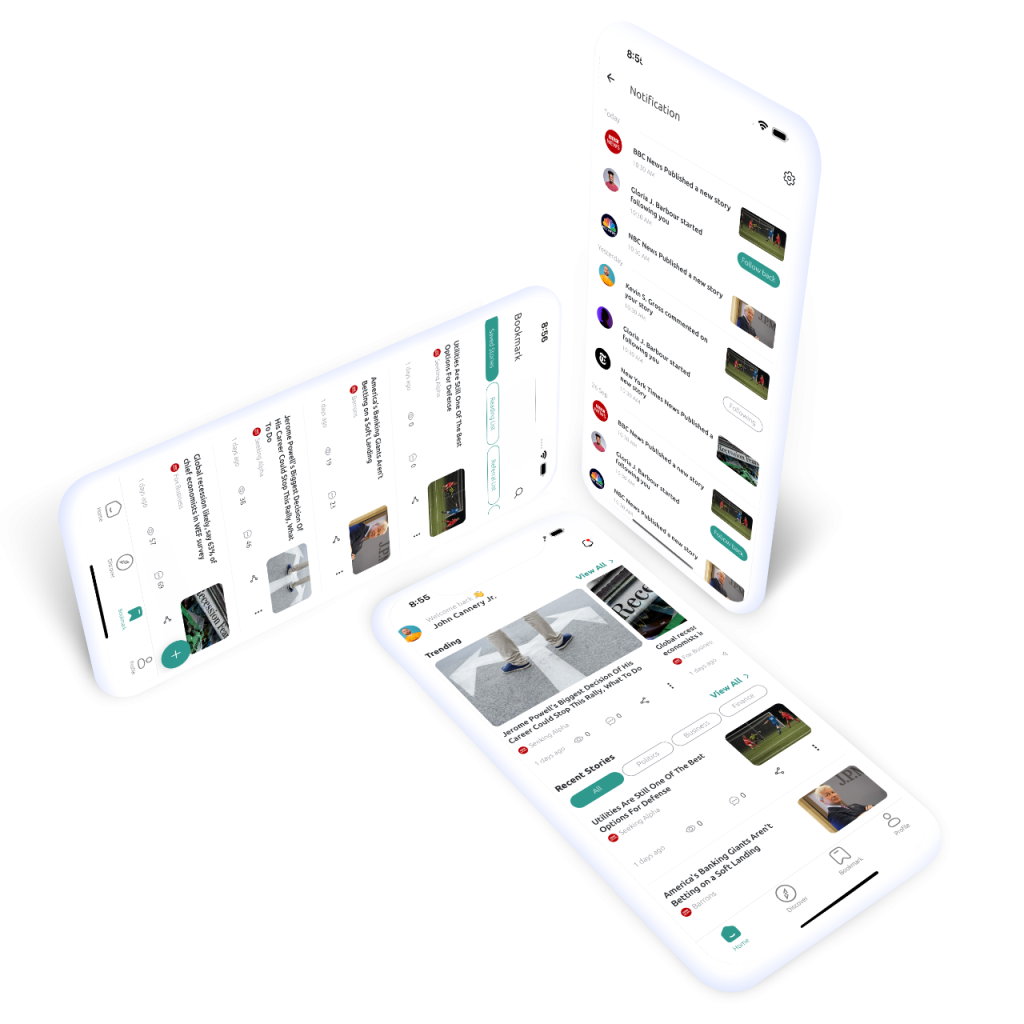 User Registration and Profiles:

User registration and login with email or social media accounts.
User profiles with customizable preferences and saved articles.

Personalized News Feed:

Customized news recommendations based on user interests and behavior.
Topic and category preferences for tailored content.

Content Aggregation:

Integration with various news sources, blogs, and publications.
Real-time news updates and push notifications.

Search and Discovery:

Advanced search functionality to find specific articles or topics.
Trending and popular articles discovery.

Article Reading:

Clean and user-friendly article layouts.
Font size, style, and dark mode options.
Text-to-speech conversion for audio playback.

Multimedia Content:

Support for images, videos, infographics, and interactive media.
Video and podcast sections with playback controls.

Bookmarking and Saving:

Ability to save articles for offline reading.
Bookmark and favorite features for quick access.

Social Sharing:

Share articles on social media platforms or via email.
In-app comments and discussion sections.

Notification System:

Customizable push notifications for breaking news.
Notification history and management.

User Engagement:

User comments and discussions on articles.
Ratings and reviews for articles or publications.
Gamification elements like badges or rewards for active users.

Monetization:

In-app advertisements or sponsorships.
Subscription models for premium content.
Donations or tips for supporting journalism.

Offline Access:

Download articles and read them offline.
Save data by preloading content on Wi-Fi.

Content Curation:

Editors' picks and top stories sections.
AI-driven content curation for personalized recommendations.

Accessibility:

Accessibility features for users with disabilities.
Support for screen readers and voice commands.

Analytics and User Insights:

User behavior tracking and analytics.
Insights into popular topics and articles.

User Feedback and Support:

In-app feedback forms or contact support options.
FAQs and help sections.

Cross-Platform Compatibility:

Availability on Android, iOS, and web platforms.
Synchronization of user profiles and saved articles.

Security and Privacy:

Strong encryption for user data and login information.
GDPR or other privacy compliance features.

Customization:

Theming options and UI customization.
Language and region preferences.

Notifications for Specific Events:

Custom notifications for specific events (e.g., sports scores, stock market updates, weather alerts).