Stay informed with our custom news app that brings you the latest updates, tailored just for you. Whether it's breaking news, sports, tech, entertainment, or politics, we've got you covered! Choose your favorite topics and get a curated feed that matches your interests. Get real-time notifications for critical events as they happen.
Features
Ionic 7 Capacitor & Angular
Android + iOS
Fully Functional Template
Optimised & Clean Code
40+ Layouts
News App Template
Personalized News Feed
Breaking News Alerts
Trending Topics
Categories and Topics
User Profiles
Search Functionality
Social Media Integration
Multilingual Support
Source Credibility
Bookmarking and Read Later
Multimedia Support
Commenting and Discussion
Live Streaming
Customizable Notifications
Accessibility Features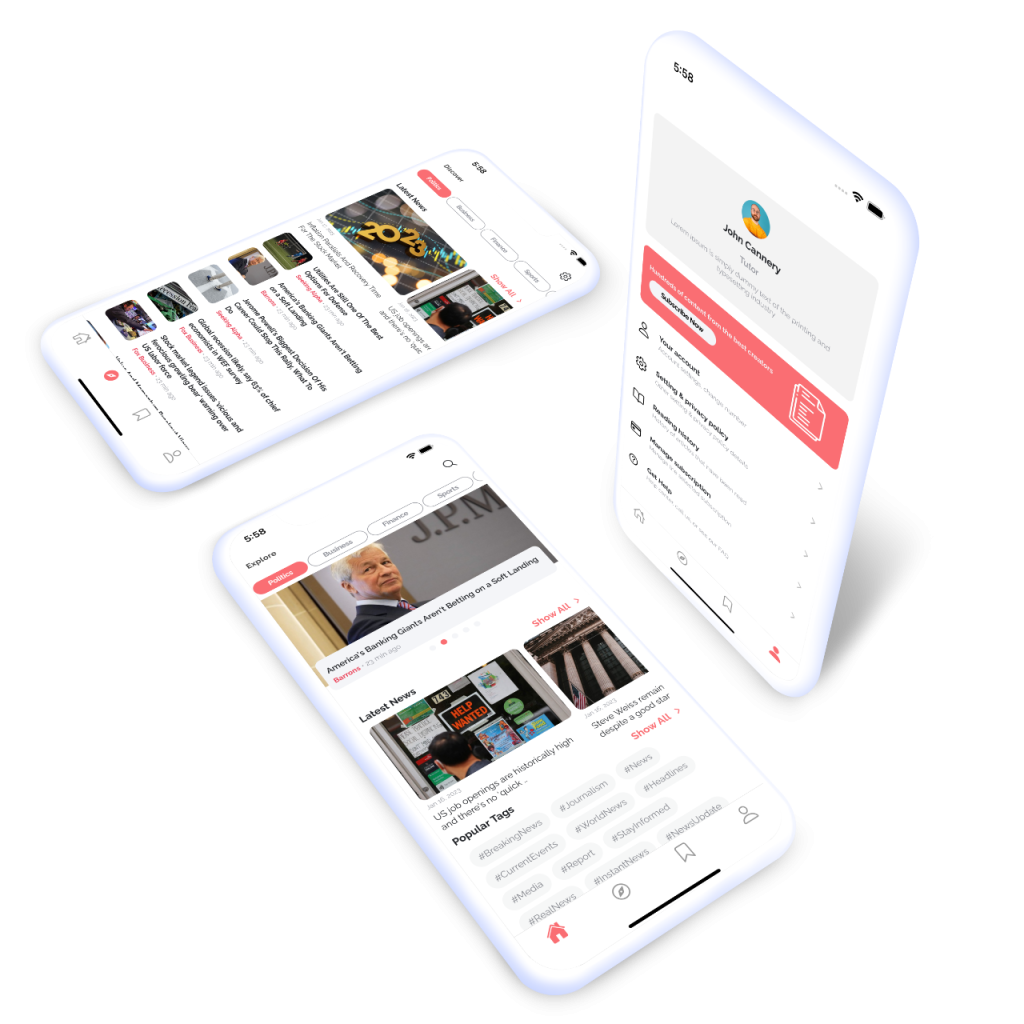 Personalized News Feed: Allow users to customize their news feed based on their interests, preferences, and location.

Breaking News Alerts: Provide real-time push notifications for important breaking news and events.

Trending Topics: Display a section with the latest trending topics to keep users updated on what's popular.

Categories and Topics: Organize news articles into different categories and topics, such as sports, technology, politics, entertainment, etc.

User Profiles: Enable users to create profiles to save their preferences, bookmark articles, and access their personalized news feed across devices.

Search Functionality: Implement a powerful search feature that allows users to find specific news articles, topics, or sources.

Social Media Integration: Enable users to share news articles on their social media platforms directly from the app.

Offline Reading: Allow users to save articles for offline reading when they are not connected to the internet.

Multilingual Support: Offer news articles in multiple languages to cater to a diverse user base.

Source Credibility: Display the credibility of news sources to help users identify reliable news providers.

Bookmarking and Read Later: Allow users to save articles for later reading and bookmark their favorite articles.

Multimedia Support: Include images, videos, and audio clips in news articles to provide a multimedia-rich experience.

Commenting and Discussion: Enable users to comment on articles and engage in discussions with other users.

Weather Updates: Integrate weather forecasts and updates to keep users informed about current and upcoming weather conditions.

Live Streaming: If relevant, provide live streaming capabilities for important events and news coverage.

Customizable Notifications: Allow users to choose the type and frequency of notifications they want to receive.

Accessibility Features: Implement features like text-to-speech and larger font options to ensure inclusivity for all users.

User Analytics: Collect user feedback and usage data to improve the app and provide a better user experience.

In-app Browser: Include an in-app browser to open links from articles without leaving the app.

Dark Mode: Offer a dark mode option to reduce eye strain and conserve battery life for users.